Chinese citizens to own the majority of real estate world wide, historic site take down was easy
[easy-social-share buttons="facebook,twitter,google,pinterest,linkedin" counters=0 style="button"]
A classic Tudor-style home built in Vancouver nearly 100 years ago is slated for demolition, and locals aren't happy about it.
1/3rd of Vancouver real estate recently acquired, expected to change to 50/50 within months.  However, Vancouver is nothing special.  What more could there be than Vancouver? Canadians were not the only ones "getting love" from the Chinese.

China takes #Vancouver to #RealEstate school
The 4,592-sq.-ft. house, which sits in the upscale Shaughnessy neighbourhood, has a "signature" English feel and was built around 1922, according to its listing.
The four-bedroom, five-bathroom estate — which also has several wood-burning fireplaces and an indoor pool — hit the market for $7.4 million earlier this month.
It sounds like a great buy, but it turns out that the current owner has already applied for the development permit that will bring the house down, CTV News reported.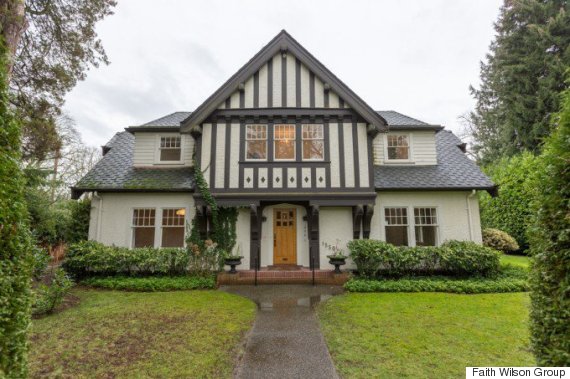 (Photo: Faith Wilson Group)
Chinese government and/or Chinese citizens are on track to own the majority of real estate world wide.  There is more than one way to dominate your enemy, and the Chinese understand this.  Sadly, most Canadians have absolutely no idea what is happening.
According to CTV, a campaign to preserve the historic house — which sits just a few blocks from the area where historic homes can't be torn down — is already picking up steam.
Once a model home
The home had cutting-edge character when it was originally built.
Designed by the same firm behind Vancouver City Hall, the house had 170 electrical outlets — a massive amount when most other houses only had about two dozen, according to The Vancouver Sun.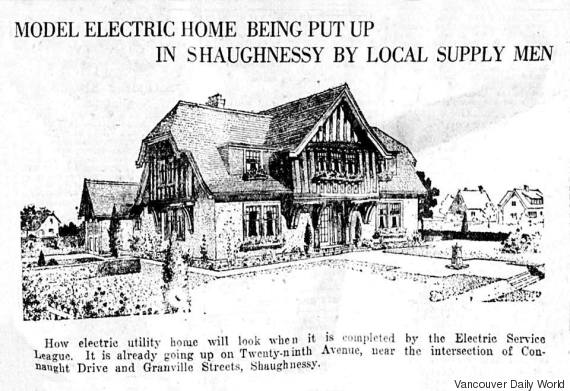 An ad for the home published in the 1920s. (Photo: Vancouver Daily World via Vancouver Heritage Society/Flickr)
A month-long exhibition was held to showcase just how modern the house was, the Vancouver Daily World reported.
In its article, published in the spring of 1922, that newspaper estimated that the house would sell for between $20,000 and $30,000.
"There are some that are playing down this threat by making a distinction between the Chinese government and Chinese corporations, but things work differently over in China than they do here.  In China, the government is involved in everything.  In fact, 43 percent of all corporate profits in China are produced by companies that the Chinese government controls.  And all of the rest of the companies are very careful to follow the lead and direction of the Chinese government."
Patrick Gunn with the Vancouver Heritage Society said the building's bleak prognosis proves the city's character is slowly being wiped away.
"You build something that's new that's completely soulless that no one will live in that in 15 years and will just be demolished again," he told Metro. "In 10 years we're going to be left with photographs."
Protesting teardowns
In February, dozens of Vancouverites gathered to protest the amount of livable homes that were being torn down in the city.
The uproar was sparked when another Shaughnessy home — coincidentally also listed for $7.4 million — was slated for demolition to make way for a newer, bigger house.
"It's better than most of us could ever dream of living in, and yet it's going to go to the dump," protester Martha Cheney told Global News.
Vancouver Coun. Adrianne Carr said during the protest that the constant teardowns were playing a part in driving up the city's housing prices.
BCHN.com - BC Housing News Ltd. is Metro Vancouver's source for industry news that educate, inform, empower and unite real estate professionals and consumers.
BC Housing News |  BCHN.com By:  Alisha Ilaender Bylaws To Watch For When Purchasing a Condo in BC The doctrine…